Born Mezcal Lovers
The Family of Mezcal Los Siete Misterios is born in 2010 after a trip the founders did,
where passion, traditions and culture of the mexican roots inspired this distilled spirit
that seeks to relive the past and integrate it with the present time.
Los Siete Misterios we are a family by Us, the Maestros Mezcaleros
and the Oaxacan communities that we work with in order to bring the best that we have;
love and dedication synthetized in Mezcal.
pursuing to rescue all inherited traditions and manners from ancient mezcal culture, we decided to partner up with local producers for them to continue doing what they know best, and for us to help microeconomics. All of our products share the following key features:
Young mezcal of varying alcoholic content.

For the distillation of our mezcal, we only use 100% natural agave sugars that come from ripe plants.

Our production techniques are only traditional: cooking in underground ovens, manual grinding using wooden mallets, natural fermentation with no chemical agents added, and a double distillation in locally, hand-made clay pots.

Artisanal confection and limited production, which preserves the whole spirit, heritage and tradition of the mezcal.
Every Great Mezcal starts with the right production process, in Los Siete Misterios we take care of all small details to have the highest quality Mezcals.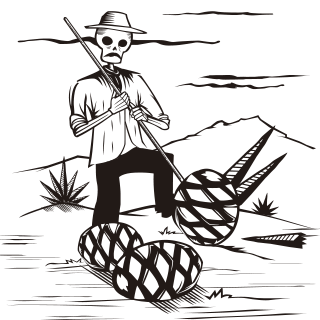 HARVEST
The most important part, our raw material, we only use mature agave plants.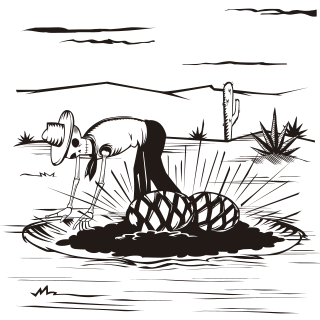 ROASTING
Traditional underground oven made out of earth and stones, rst by setting a re at the bottom using local woods. On top, they place river stones, which get extremely hot and cook the agave hearts for three to ve days.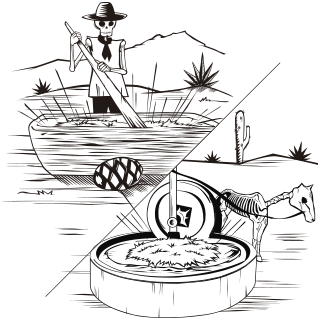 MILLING
Once the hearts are fully cooked, they should be cut in small pieces with the use of machetes and then by using the Tahona pulled by horse which separate the bersThen, ground agave is left for some days inside huge wooden barrels until the fermentation is complete.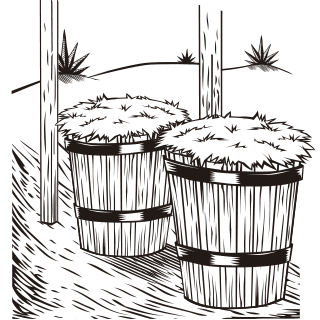 FERMENTATION
El Once the hearts are fully cooked, they should be cut in small pieces with the use of machetes and then by using the Tahona pulled by horse which separate the fibers, then, ground agave is left for some days inside huge wooden barrels until the fermentation is complete.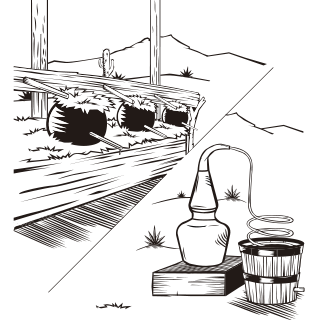 DISTILLATION
We have 2 types of distillation depending on each product, in both cases is 2 times distilled, either in copper pot stillfor artisanal mezcals or clay pot still for ancestral mezcals.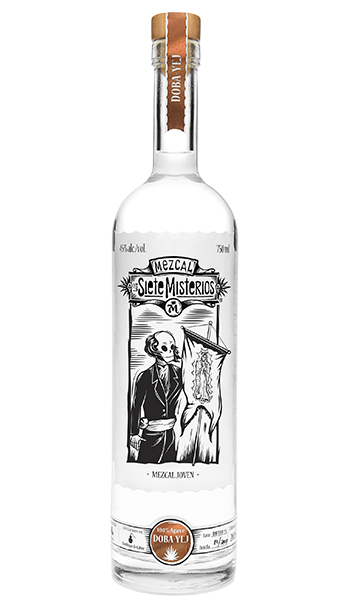 DOBA-YEJ
This is the first copper still and from a different region mezcal we made, other than the traditional Sola de Vega. After 3 years of watching how the best places in Mexico got into mezcal, and how it make the finest and more exigent palates worldwide fell in love, we noticed a huge gap where mezcal could reach more people and diversifying the way to be enjoyed; through cocktails. This was the reason we decided to launch a well balanced mezcal with all the artisanal characteristics to be delighted straight or be mixed behind the bar without ever losing its essence. with 44% Alc. Vol. is the perfect balance to coexist in both worlds, plus its scents and flavors can be sublimely perceived in nose as in palate.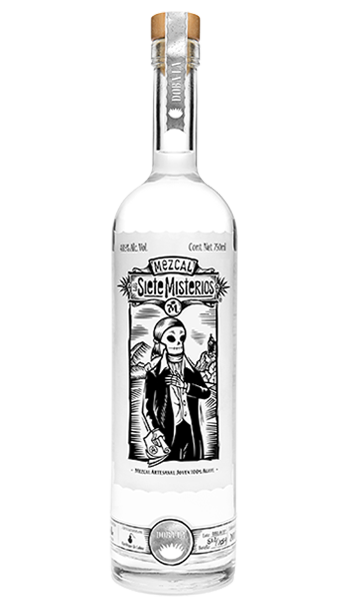 DOBA-LA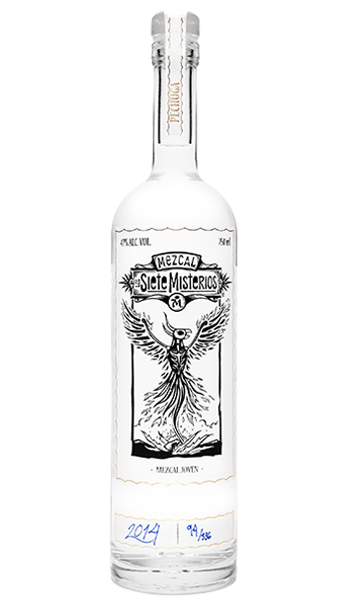 PECHUGA
With 7 different mezcals under our belt, it was time to make an homage and pay tribute to all the families who have opened the doors of their homes and have given us their trust. A gratefulness to the Maestros Mezcaleros who have shared with us their experience and lessons passed down from generation to generation, and of course our great Mexico that everyday surprises us with all the culture that comes from its roots. With an annual production of only 500 liters and one unique recipe in each edition, this mezcal celebrates the friendship among Mexicans which prove that no matter what our origins are, if we want to, we can do wonderful things like taking many people in different countries the traditions and heritage of our country.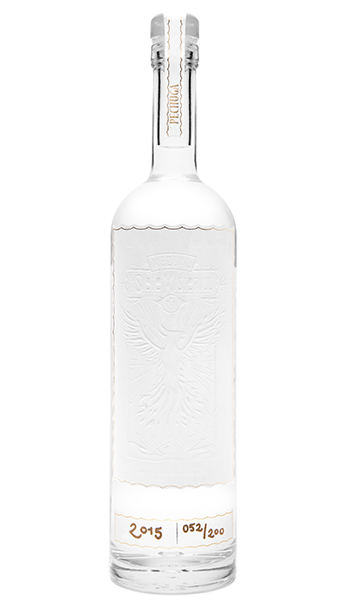 PECHUGA 54%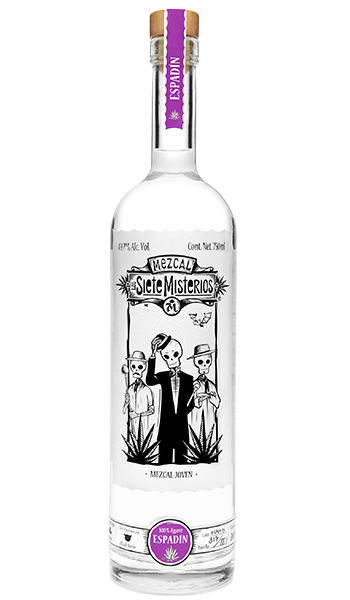 ESPADIN
Our first product In this presentation we were looking to present a mezcal with extraordinary features, way beyond the artisanal production methods offered in areas of great mezcal history, we went into the Sierra to seek for a really traditional production chain. In Sola de Vega we discovered that the milling was handmade and mezcal was distilled in clay pots, and thanks to the terrain conditions, its distillate had a sweeter and spicier feature compared to other areas. We explored the concept "from distilling to the bottle" and we came with a pure product without and ABV adjustment what gives us a more robust body when tasted.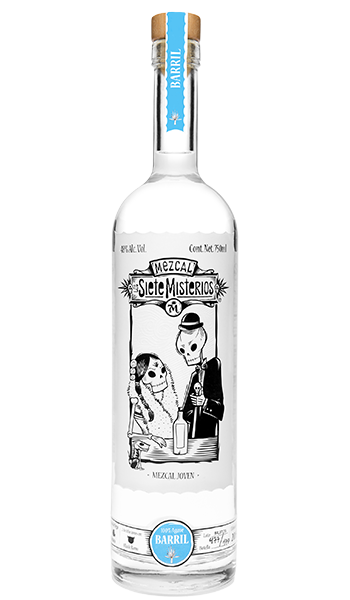 BARRIL
Once the first mezcal was presented and after re-discovering the scents and flavors of this distillate, it was the time to continue with the Sola de Vega agave variety legacy that had to offer us. This agave was named for its resemblance to a barrel once the leaves were cut and it was ready to be cooked in the traditional underground earth oven, this agave unlike the others has a kind of stem, so it looks more like a tree than an Espadín agave. Unlike Espadín, this agave offers more earthy and herbal tones which place it in a totally opposite position from our first mezcal. This meant that we could have two different proposals.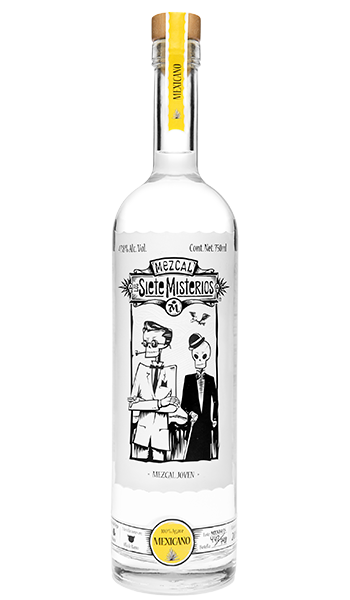 MEXICANO
For many, this mezcal is a bit unknown, descendent from the Rhodacantha family and similar in size to and agave Espadín, it was chosen to offer a shortlist of three mezcals that is well balanced with each other. Having 2 mezcals which were at opposite poles, it was time to find a middle ground that could shorten the distance between them, beside offering a new proposal to our palates. This agave in particular, is the least we produce in the company due to the high difculty of getting it, as of today after 5 years we have not produced more than 1,000 bottles, that's why we consider it our best kept secret.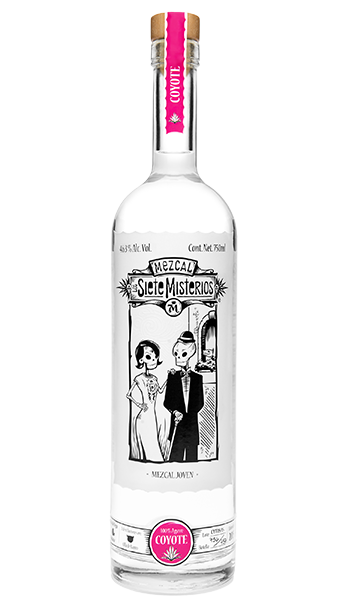 COYOTE
In one of the visits we made to Sola de Vega, we had an unusual encounter in the agave fields with a plant that nearly identical to the Arroqueño, but had some minor differences that only a true connoisseur could appreciate. Don Antonio explained us that being very close relatives, sometimes to the naked eye they cloud be confused many people. He told us that even they are from the same variety, once transformed into mezcal they are totally different from each other, as the Coyote has more herbal notes and hence has become in one of the iconic mezcal we carry. Nos platicó que aunque provienen de la misma familia, una vez convertidos en mezcal son diferentes, ya que el Coyote presenta notas más herbales y de ahí que se haya convertido en otro de los emblemáticos mezcales de la marca. Like the Mexicano, the Coyote is a lonely mezcal not always available, but if you can taste it, it'll become a favorite without a doubt.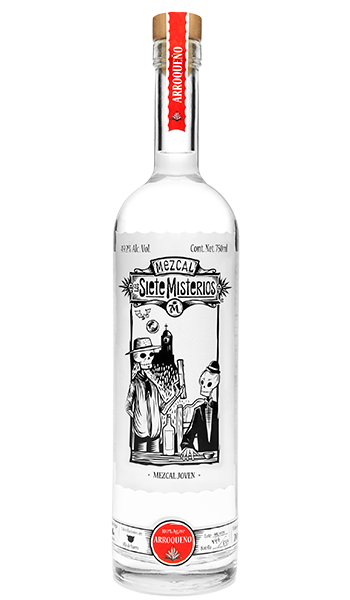 ARROQUEÑO
Taking as a basis our mezcal range,it was the perfect timing to raise the range and offer another high quality product from one of the oldest and large agaves that the eld can offer us, we are talking about the Americana var. Oaxacensis, and agave of large wingspan that can take between 12 and 25 to grow, depending on the region where it's located. This mezcal is an icon of Siete Misterios, and over time has become a favorite between the enthusiasts, achieved thanks of the great combination offered by the agave avors and clay pot distillation that give unique characteristics and it helps to have a sensational balance in nose and palate. This emblematic agave, has helped us to put the traditional clay pot distillation in demanding markets such as USA and Europe.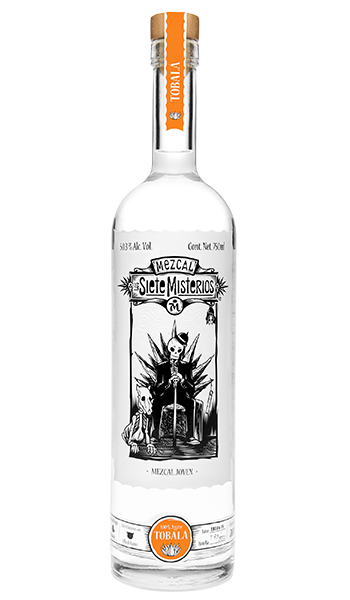 TOBALA
Sola de Vega has always been known as the birthplace of "La Chilena" which is a type of regional music and its mezcal Tobalá, for which many travel from the capital and other towns to get some of this distillate. For many Tobalá is the jewel in the crown as far as mezcal is concerned, and not only for its magnicent physical beauty resembling the bud of a rose or the complicated method of reproduction only by seed since it doesn't have "hijuelos" or nally the complicated harvest that Maestros Mezcaleros go through since it grows up in remote locations. The experience offered to all those who have been fortunate enough to taste it immediately change their perception and becomes in a great mezcal in every sense of the concept. This mezcal complete the range where we offer to different palates and option to fell in love with this magnicent spirit.
Send us a message, we want to hear you!